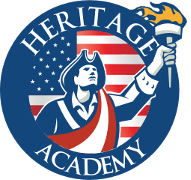 Contact Us
Interested in Heritage Academy for your son or daughter? Heritage offers free educational counseling for any family interested in joining the Heritage Academy community.
Private Tours
Private meetings and tours are arranged at the convenience of our visiting families. Visits include an overview of the Academy and a tour of the academic facility. The best time to visit and see fully working Heritage Academy is during the school day. Questions are highly encouraged.
Open House Events
Several times throughout the year Heritage Academy offers Open House events. A Heritage Open House is a great way to visit our campus with other families. Often, questions from one family also pertain to other families in the group. The great thing about an Open House? The group provides the questions. It is almost impossible to miss a good question and answer.
Learn more. Contact Mrs. Holly St. John at 434-432-8380 or heritageacademychatham@gmail.com to setup your meeting today. We are located at:
Heritage Academy
1461 Dry Fork Rd
Dry Fork, VA 24549