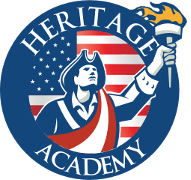 Heritage Academy is a new Christian school focused on values and traditional education. As such, there are numerous opportunities to get involved as a donor. Do you have an idea, concept, or desire to support Heritage's mission? Are you interested in developing Christian leaders for the sake of our Country and future? Then, Heritage Academy is worthy of your time and interest.
Naming opportunities are typically provided for significant donations to academic institutions. As an ongoing way to give thanks to donors, schools often name the area a donation directly supports. While these naming opportunities can be new buildings, classrooms, and other areas of campus, they can be smaller in scope. Creativity with each donation makes this a fun and enjoyable type of donation to Heritage
Please call 434-432-8380 if you wish to present Heritage Academy your concept.